Can Invisalign Correct Overbite Issues?
When it comes to our appearance, we all deserve to look and feel our absolute best, yet a large percentage of people openly admit to feeling self-conscious about their teeth and their smiles. One of the main reasons for this is down to the fact that a dental condition known as an 'overbite' is so common.
Did you know that of the many unique dental disorders that are currently out there, an overbite makes up for roughly 70%?  An overbite is not particularly serious from a physical health perspective, but it can affect someone's confidence as it can leave people feeling self-conscious about their appearance.

In this article, well cover how Invisalign clear aligners can correct an overbite and restore your smile.
What is an overbite?
Overbites are basically a condition which results in the upper portion of your front teeth overlapping the lower front teeth. This happens when your upper jaw is larger than your lower jaw, which may be caused by abnormal growth of the bones in your face.

While a large percentage of the population has somewhat of an overbite, for some people it is more prominent than others, which is where treatment options such as Invisalign may be considered.
What are the risks of overbites?
As mentioned, for some people, overbites are not prominent enough to affect a patient's self-esteem. For others with more prominent and noticeable overbites however, there are several risks and drawbacks to be aware of. These include:
Trouble eating and chewing
One of the most common drawbacks associated with an overbite is trouble eating and chewing. An overbite can make it difficult to eat and chew certain foods, which can potentially lead to pain and discomfort.
Speech impediments
Some people with noticeable overbites tend to suffer with speech impediments such as lisps. Again, though not serious from a physical standpoint, it can leave people feeling self-conscious. 
Jaw ache
An aching jaw is also common in people with an overbite, as they will often have to readjust their jaws in order to chew their food. In some cases, the bottom teeth can actually damage the soft tissue in the roof of the mouth as well.
How can overbites be fixed?
The good news is that, if you do happen to suffer with an overbite, it can be treated and fixed in a variety of different ways.
Some popular treatment options include:
Braces
One common treatment for an overbite is to have braces fitted, or other similar orthodontic devices. Traditional dental braces work by placing a constant pressure on each tooth to adjust them to the correct position. They require tightened at each returning dental visit and apply more pressure to the teeth which continue to move to their final desired position. As useful as these are, they are quite invasive and they can also leave patients feeling self-conscious.
Surgery
In very extreme cases, overbite correction surgery can be performed. Here, a surgical procedure is carried out to re-align the jawbone. Needless to say, this is the most invasive treatment option and is also only suitable for adults.
Invisalign
How can invisalign correct an overbite?
Finally, can Invisalign correct overbite issues? Absolutely. Invisalign transparent aligners can be used to help move and straighten the teeth, with the added bonus of being virtually invisible to the naked eye. With Invisalign, those affected can enjoy the same benefits as would be expected from braces, with the bonus of the device being practically invisible. 
Using the very latest in 3D imaging scanning technology, our dentists will map out the series of movements required by your teeth to achieve a straighter smile. Custom made aligners will then be designed to suit your desired outcome.

In as little as 3 to 6 months, the Invisalign treatment can be completed. The Invisalign device can be removed, and your overbite issue can be corrected.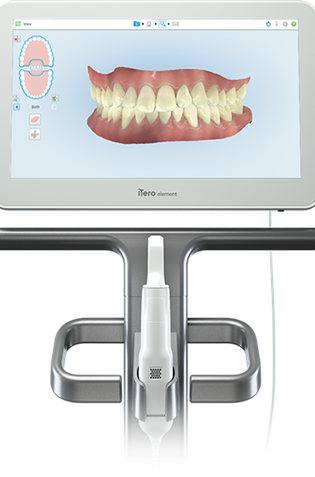 Cost and time commitment of the procedure

Invisalign treatments can start from as little as $4,990 less your private health rebate and you can also benefit from the flexibility of our payment plans. The treatment can be completed in as little as 3 - 6 months.
Book an Invisalign assessment today
Our experienced Invisalign dental consultants will carry out a gap free consult and let you know if Invisalign is right for you. Call Nedlands Dental on 63892711 or contact us online to book your Invisalign consultation today.